Diversifying food and life
Gently wrap, laminated film
The taste for food has further expanded in recent years. The prepared food also increases in various menus whether in Japanese, Western or medium, and the food packaging material has flexibility, toughness, and barrier property to keep the taste for a long time without losing the beauty of the food. A variety of functions are required, including heat resistance to withstand cooking, boiling and range cooking.
On the other hand, the hurdles required for packaging materials, such as residual solvents and waste treatment, are greater every year due to environmental issues.
To meet these market needs, we use high-speed gravure printing, dry lamination with a combination of various materials, and an environmentally friendly PP extrusion laminate without any adhesive, and a solventless type semi-adhesive. We carry out non-solvent lamination.
We also sell slits, bag making, and related containers as secondary processing.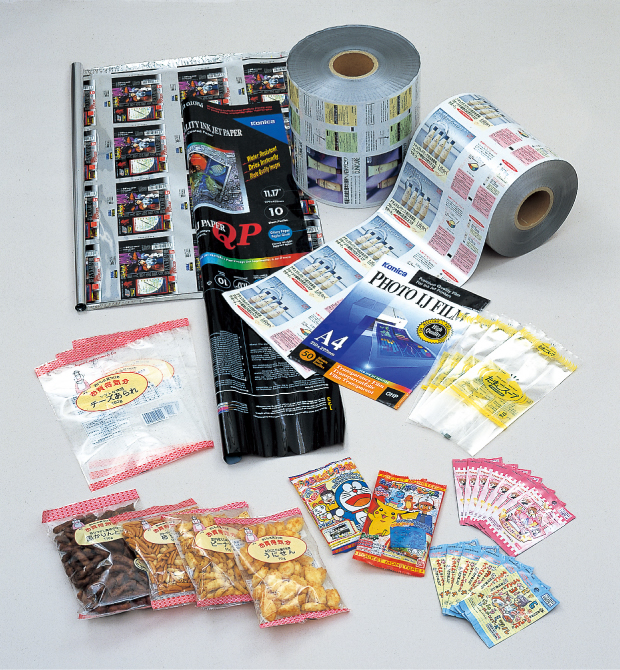 Our main products are films for food packaging materials which have color gravure printing and are laminated with other materials.We also process laminated film which is using aluminum foil.
Second processing
Slit as secondary processing,
bag making processing,
We also sell related containers.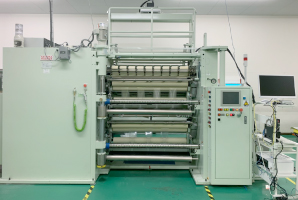 ●Slit processing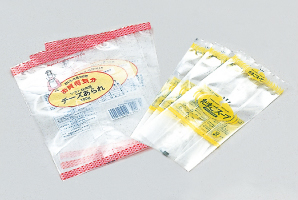 ●Bag processing
Material combination
of handling products
Combination with film
Lamination with thick sheet (for molding)
・ OP / CP
・ NY / LL
・ PET / AL / EVA
・ Kunryu (Japanese
paper) / HOP
  Other
・ OPS / PS sheet (others)
  Other
We look forward to your feedback.
Please contact us by email, phone or fax.